Building a Yoga Foundation – November Calendar
Posted by Yoga With Adriene on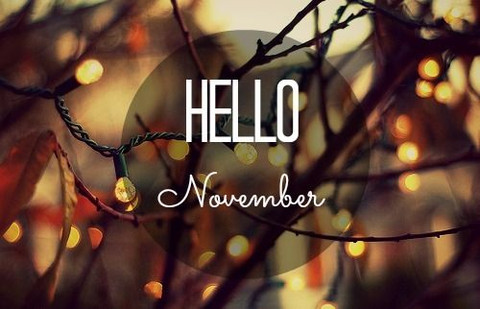 For November, Sarah Bowman has put together an awesome calendar for those of you looking to get back to basics and focus on the Foundations of Yoga. We are very proud of this series and excited to see it getting some renewed attention.
Here's what Sarah wrote:
. . .
Happy November, kula!! For this month I have decided to return to my foundation and dedicate this month to building my yoga practice from the ground up. I have an injury that I am recovering from and a hectic work and school schedule that kept me from a regular yoga practice for a while. In light of that, I have decided that this is a good time to focus on building the foundation of my yoga practice.
I have created a schedule for myself for the month of November and I have arranged the Foundations of Yoga videos in an order of growth, not release date. There are a few other videos included which I think will aid in strengthening the foundation of my practice.
I am sharing my calendar with you all in case there is anyone else who may be new to yoga, recovering from an injury or away from their mat for a while, or anyone else who wants to focus on strengthening the foundation of their practice. I will be doing these videos to the best of my ability given my recovering joint injury. Feel free to modify as you need to as well. I hope you join me.
. . .
You can download the Building a Yoga Foundation calendar here. And you can also follow Sarah's November Yoga journey on her great blog Recipes Redesigned.
---
Share this post
---
---
---
0 comment