Big Trouble In Little Yoga Room
Posted by Adriene on
Hello my friends,
I hope that this letter finds you well.
I'm back in Texas after a long weekend teaching in Puerto Vallarta, Mexico.
I was invited there to share yoga each morning to a group of awesome people attending the 2014 Awesomeness Fest. Class was at 7:45am followed by a meditation offering and it was so beautiful to see people get up after long days and late nights for the optional yoga program each morning. It really inspired me.
Our location wasn't too bad either.
I plan on sharing more about my trip later – so stay tuned for that! I was able to cook up a fun Revitalizing Yoga sequence for you the day I snuck off to Sayulita in a wild little cab. Yay for Travel Yoga!
But for now, I want to talk about getting back to it.
Getting back to what?
Well, you tell me.
What do you want to get back to?
After travel, after the holidays, after any adventure life throws at you – or after any inevitable hiatus of movement we begin to notice this feeling of wanting to return to what feels good, to stir the pot, reconnect or to get back in shape.
It is inevitable that we take breaks. It simply is not possible to be on all the time, to be perfect or constantly be smooth, like butter. Any relationship will indeed teach us that. (Can I get an amen?)
For me – after a trip, I come home craving to get back to the foods that don't make me feel heavy. I want to get back to my kitchen and to the places I love. I am full of gratitude for the adventure but also in need of a little reset routine.
Also …
I have something to admit. 
I have been a little remiss from my home practice.
I know, I know – I know.
I used to get on the mat two times a day – with ease.
Depending on the day it was usually something like this:
One practice early, one late and one short and one longer. On days that I teach or shoot I usually would just hit the yoga room once and of course – we go with the flow. But I really loved getting on my mat and I MADE TIME.
I'm the homecoming queen of home practice y'all.
In the last 5 months though I have been having some trouble.
Big trouble in little yoga room. 
Man, I have just not been getting in there each day. I get in there some days but when I do it is not with the same ease. I go to more public classes. I wait till later in the day to roll out my mat at home – which means, it sometimes doesn't happen.
To be perfectly honest, in recent months, each time I would hit my mat in the yoga room solo – I would lose it.
Light a candle, close the doors, do my thing. Play some music.
I end up in child's pose in tears or feeling oh so lonesome I could cry – in downward facing dog.
I was not feeling it.
In April, I had to say goodbye to my 10-year companion, my baby, my best friend Blue. It took me a while to realize why I was resisting going into my favorite room in the house. It took a bit to realize I was feigning interest to play on my mat. But I recently conceded. I was missing Blue.
Now, I don't want to send you my personal journey and battle with grief over the loss of Blue dog – 6 months after his passing. But I will say that sometimes you just need to take a break. Life throws you a mishap or two, an illness, a break up, a mis-step or a tragedy – and your life changes for a bit.Your body does too.
You don't need me to tell you that it is not the end of the world. It is all a process. Recovery. Healing. Grief. A process. An evolution.
But perhaps, together, we can connect on how to get back in.
So,
What do you want to get back to?
Share with us down below what you want to get back into and perhaps we can support each other and offer thoughts, humor, suggestions to, you know, get back to it – in a new way.
I want to get back into that yoga room on a daily basis – with ease.
And I want to work on my Spanish.
Despite the fact that I am super busy, I'm starting by re-painting my yoga room. A light blue.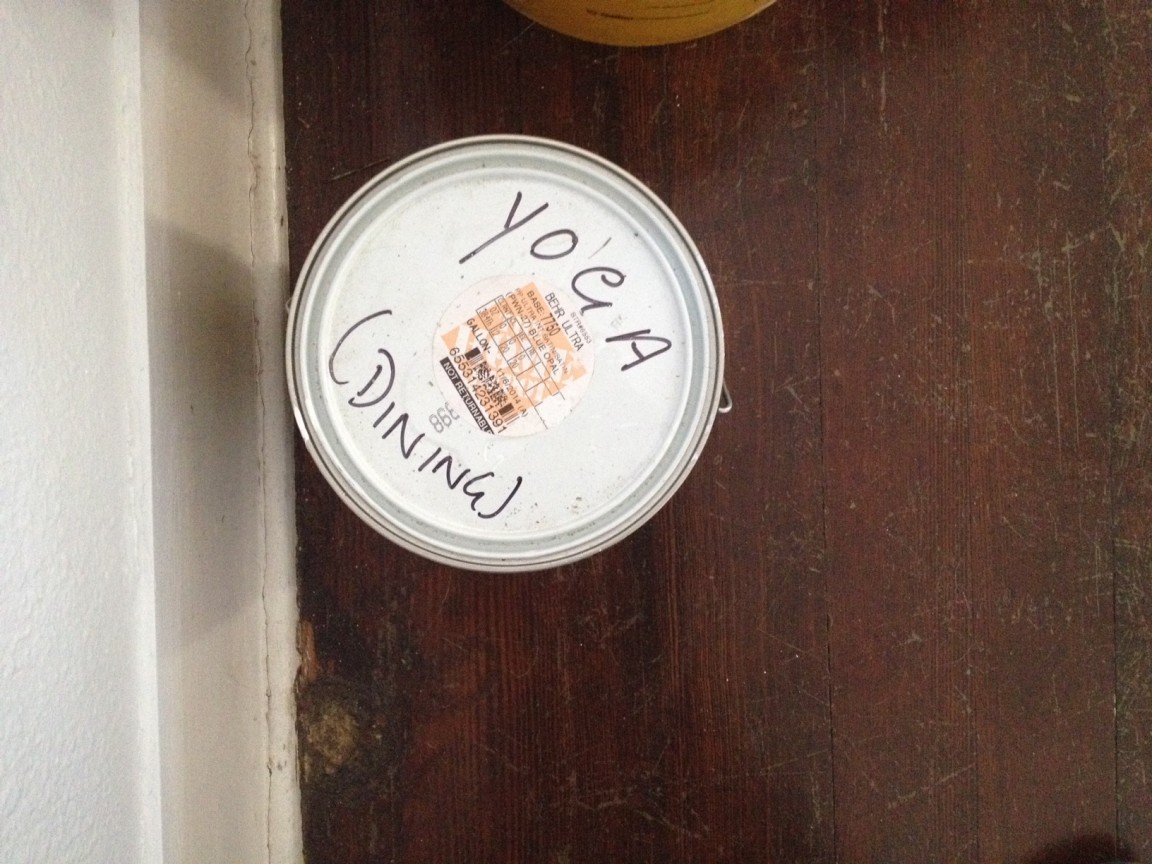 Love Always,
Adriene
PS –
RESET, REJUVENATE, RESTORE, RECONNECT.
Need some extra back up tools?
REBOOT
and
EMPOWER
have helped thousands of people revitalize their home yoga practice. Use the coupon GETBACKTOIT for 10% off all the home yoga courses at
FindWhatFeelsGood.com
.xo
---
Share this post
---
---
---
0 comment