Under Counter LED Strip Lighting
Posted by Flexfire LEDs on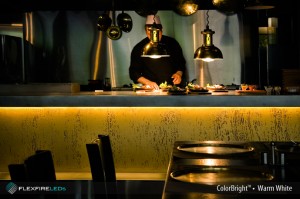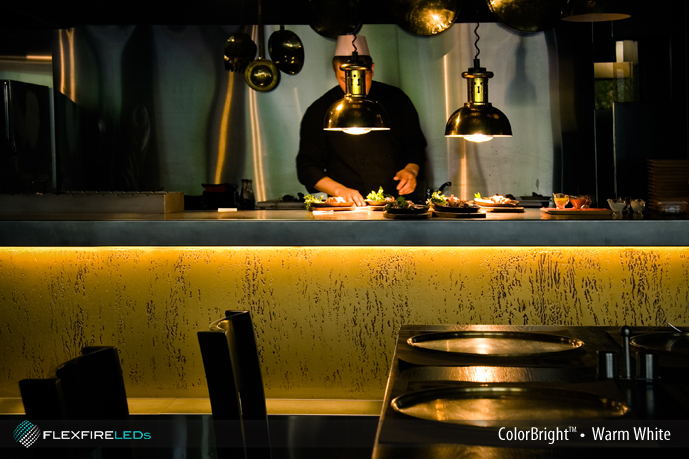 Under counter LED strip lighting is an attractive, energy efficient way to add beautiful indirect light to your home, office, or retail space.
At home, illuminate your kitchen or dining area with under counter LED strip lighting to create a warm, inviting atmosphere that draws family and friends to the heart of your home. This attractive upgrade is also extremely safe, as strip lights stay cool to the touch and contain no breakable glass or dangerous chemicals.
Offices and retail spaces can also benefit from installing indirect LED lighting under counters. Bars and restaurants, for instance, are always searching for inexpensive ways to upgrade their visual appeal for both customers and employees. Flexfire's UL Listed UltraBright™ and ColorBright™ series LED strip lights come in a variety of colors and light temperatures to suit any space, as well as offering a significant reduction in energy and replacement costs. LED lights last up to 25 times longer and are 75% more energy efficient than traditional incandescent lighting.
Choose one of our convenient Flexfire LEDs strip light kits to suit the appropriate brightness, length and color of your under counter LED strip lighting project:
The post Under Counter LED Strip Lighting appeared first on Flexfire LEDs Blog.
---
Share this post
---
---