Posted by Flexfire LEDs on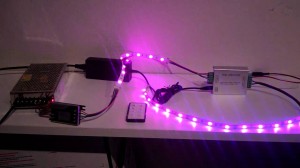 If you want to run LED strip lights in a long, continuous section, you will need to use amplifiers. Fortunately, LED amplifier installation is a simple, do-it-yourself installation that is explained in the video below.
The post Video: LED Amplifier Installation appeared first on Flexfire LEDs Blog.
Tags:

Commercial LED Lighting, Flexfire ColorBright, Flexfire LEDs, Flexfire UltraBright, How-To, Industrial LED Lighting, LED Cove LIghting, LED Kitchen Lighting, LED Light Power Supply, LED Lighting For Bars, LED Lighting For Hobbyists, LED Lighting For Restaurants, LED Living Room, LED Outdoor Applications, LED Strip Light Connectors, LED Strip Light How-To Video, LED Strip Light RGB Amplifier, LED Strip Lights, Long Distance LED Installation, Outdoor LED Strip Lights, Residential LED Lighting, Videos
Posted by Flexfire LEDs on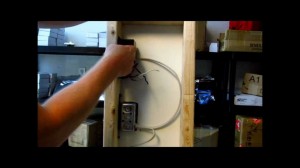 "Can I control LED strip lights with a dimmer?" This is one of our most frequently asked questions, and the answer is absolutely yes! We've put together an instructional video that walks you through how to attach a dimmer to your LED strip lights:
The post Attach A Dimmer To Your LED Strip Lights appeared first on Flexfire LEDs Blog.
Posted by Flexfire LEDs on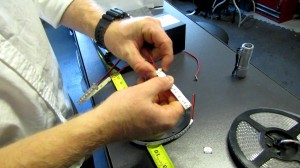 LED strip lights can be connected end to end, creating continuous runs of almost any installation length. With Flexfire connectors, it's easy to run these lights along curves and even through hard-to-reach corners. This video offers an easy step-by-step tutorial on attaching your LED strip lights to both connectors and a power supply:  
The post Attach LED Strip Lights To Connectors And Power Supply appeared first on Flexfire LEDs Blog.