Posted by Flexfire LEDs on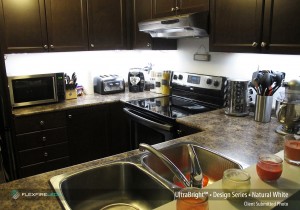 Under cabinet lighting is one of the most common applications of LED strip lights. This relatively easy installation is a fantastic addition to any kitchen, office, or work bench area that would benefit from high quality direct task lighting. To illustrate this installation, we've put together this step-by-step tutorial on how to install under cabinet […]
The post How To Install Under Cabinet LED Strip Lighting appeared first on Flexfire LEDs Blog.
Tags:

Commercial LED Lighting, Dimming LED Strip Lights, Do It Yourself LED Strip LIght Installation, Flexfire LEDs, Flexfire UltraBright, Gallery, How To Connect A Dimmer To LED Strip LIghts, How-To, LED Kitchen Lighting, LED Light Power Supply, LED Lighting For Bars, LED Lighting For Restaurants, LED Strip Light Connectors, LED Strip Lights, Lutron Dimmers, Lutron Diva C.L, Residential LED Lighting, Under Cabinet LED Strip Lights, Under Cabinet Lighting Tutorial
Posted by Flexfire LEDs on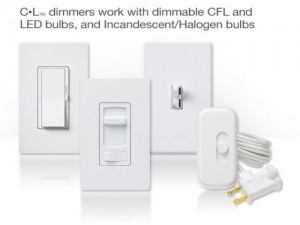 Consumers now have an expanded set of lighting options thanks to new Lutron C.L dimmers. Lutron is an industry-leading manufacturer of high quality dimmers for all kinds of lighting systems, and these are designed to control bulbs and fixtures that employ either compact fluorescent, LED, or halogen lighting technologies. Lutron's C.L dimmers are UL Listed, and provide […]
The post New Lutron C.L Dimmers appeared first on Flexfire LEDs Blog.